El arca de las semillas aragonesas / The ark of the Aragonese seeds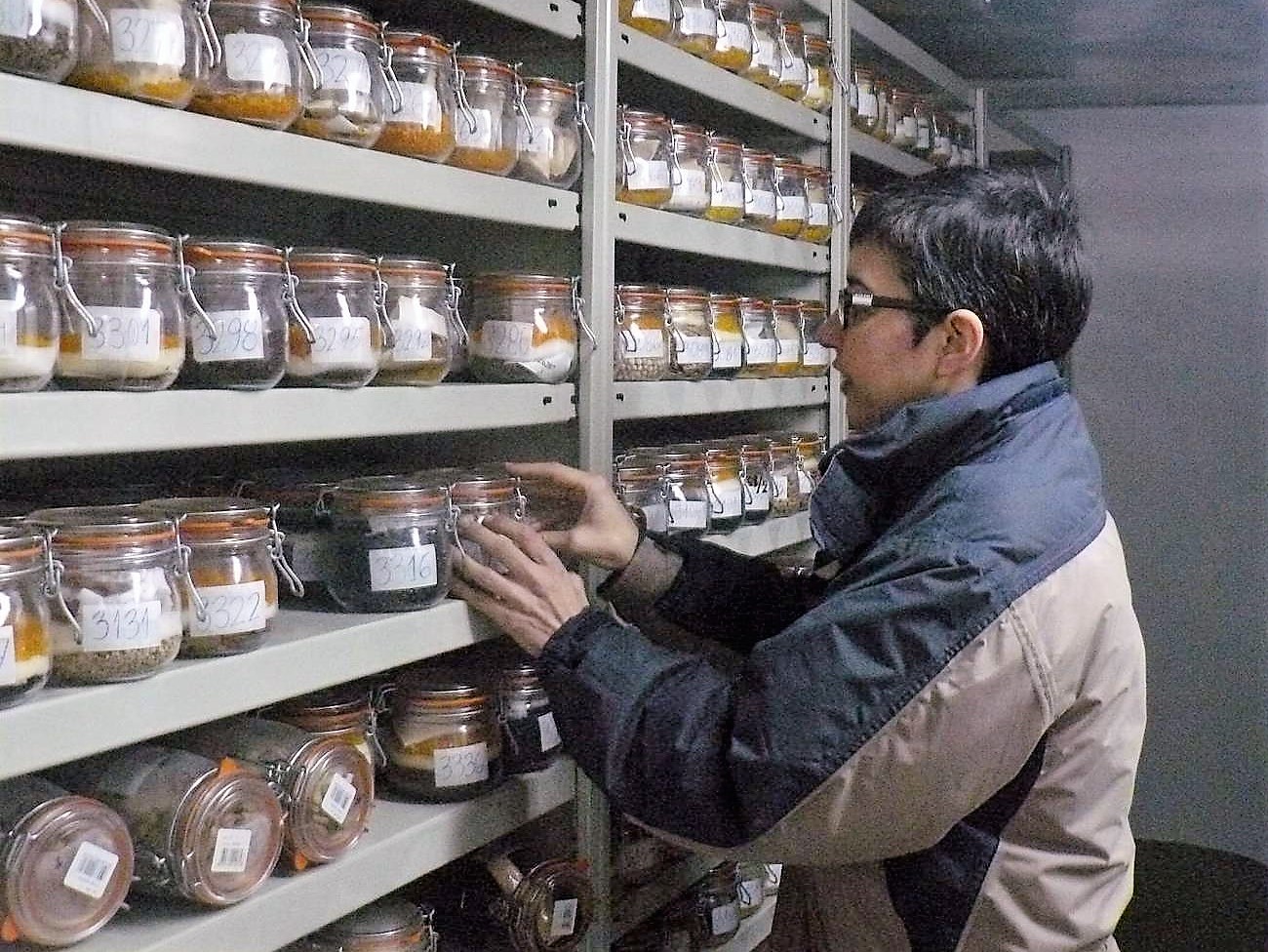 Cuatro habitaciones frigoríficas conservan, en el Centro de Investigación y Tecnología Agroalimentaria de Aragón (CITA), unas 17.000 variedades de hortalizas autóctonas. Se trata del Banco de Germoplasma de Zaragoza, una de las colecciones de semillas de tomate más importante del mundo. La Dra. Cristina Mallor y el equipo del Banco, miembros de PROVESOS, están recuperando también la judía caparrona de Monzón. Leer más en El Salto Diario. Foto Ignacio Pérez .
The ark of the Aragonese seeds
Four refrigerated rooms in the Agricultural Research Center of Aragon (CITA), conserve about 17,000 varieties of native vegetables. This is the germplasm bank of Zaragoza, one of the most important collections of tomato seeds in the world. Dr. Cristina Mallor and the bank team, members of PROVESOS, are also recovering the traditional Caparrona bean from Monzón (Huesca, Spain). Read more (in Spanish) in El Salto Diario. Photo Ignacio Pérez.